Since it worked out so well last year I've decided to offer work trade options in 2022 for those who are truly interested in learning from me. It's pretty simple really, we match time hour for hour. I have so many projects that I can hardly keep up with myself. For every hour you give me in my garden I give you an hour in the woods with me. You will no doubt be learning in the garden as well. Below is what some work trade participants said in 2021…..
"The work trade has been a wonderful learning experience for me! I've experienced what it's like to move a swarm of honeybees to a hive, learned how to use a slingshot, and discovered so many amazing things about plants, foraging, and gardening. John has a wealth of information and know how and he's an excellent instructor, incredibly laid back and easy to learn from.
Make sure to bring water and a lunch as well as gardening/hiking clothes. I usually wear gardening clothes and then bring some hiking boots/pants to change into. Foraging gloves, bags, and scissors or a foraging knife are also good to have on hand." -Rose S.
"John is an incredible wealth of plant knowledge. I constantly learn new things, both while helping out at his property and while out hiking in the woods with him. My main interest is in edible and medicinal plants, but he has also taught me a bunch about other things like canning, tinctures, brewing and backyard chickens. If you come to work, be prepared to get dirty and wear old shoes and clothes. Above all be prepared with an inquisitive mind to learn a ton." -Aaron T.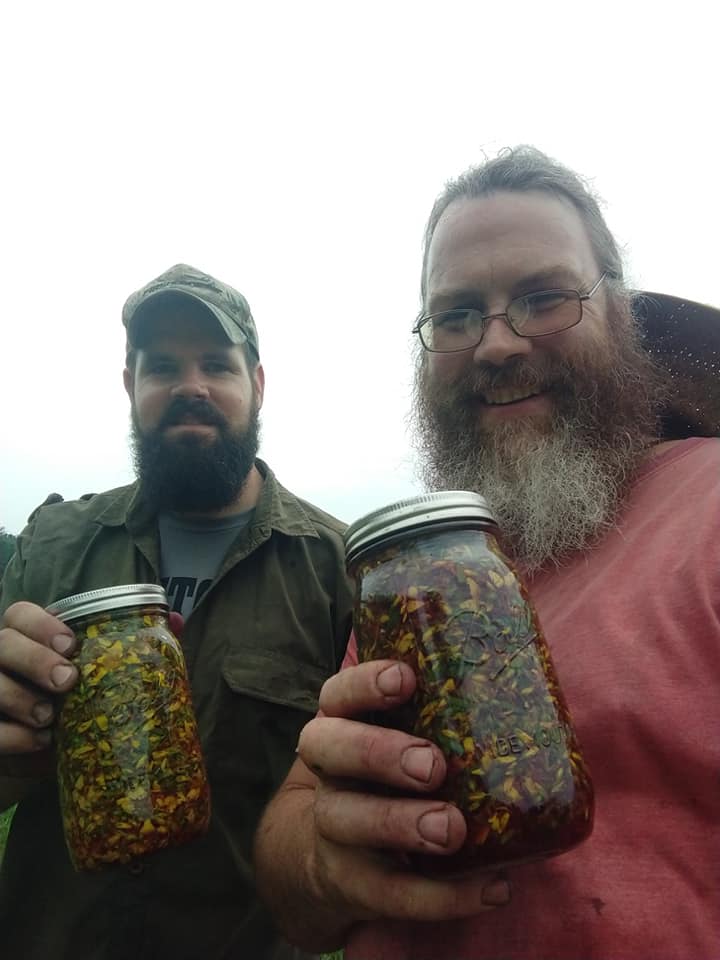 If you're interested, send me an email and please tell me a little bit about yourself. What are your goals? Have you been learning about plants already? Once we get an understanding of your goals and needs we can put some dates on the calendar. I look forward to hearing from you!